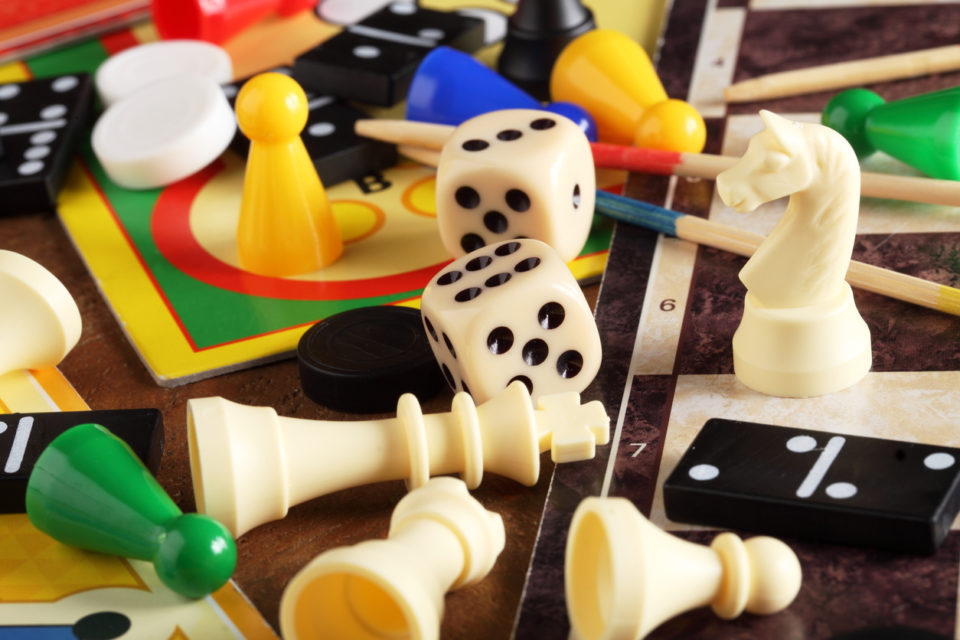 Family game nights are more than just a way to keep the kids entertained. They can become a priceless tradition, giving everyone around the table a chance to have fun, unwind, and enjoy quality time together. But nothing derails game night like dragging out the same old tired games every week. Once the enthusiasm fades, you'll have trouble getting everyone back into the spirit. Avoid that problem by refreshing your game night with some of these fun pastimes.
Minute to Win It
Fun 60-second challenges that use common household objects are a hit for all ages. Minute to Win It games can be as varied as your imagination. Give everyone a balloon (or two, for a more challenging task) and see if they can keep it from touching the ground for a full minute. Or stack a package of disposable plastic cups into a pyramid and then back into one column. You can also stack pennies or dice, or keep a feather in the air using just your breath. These games will keep everyone engaged and laughing every minute.
The Flour Game
This one is messy good fun. A mound of flour on a plate with a hard candy placed on top of the flour is how it starts. Then players take turns cutting the flour with a kitchen knife without letting the candy fall. If it does, the player has to retrieve it – with their mouth.
What's in the Bag Game
An empty paper bag is all you need for this simple game. Each player stands on one foot and tries to retrieve the paper bag from the floor using only their mouth. That player then tears off the portion of the bag that their mouth touched. This leads to a progressively more challenging task as the bag gets lower to the ground.
You might also like: Explore The Best Trails Around Goldsboro, NC!
LEGO Games
Everyone's favorite little interlocking blocks can be an endless source of entertainment for all ages. Try assigning each player a color and seeing who can stack the most blocks in one minute. Or set a timer and let everyone scramble to make the tallest tower. With a little imagination, there are countless ways to use LEGO blocks for family game nights.