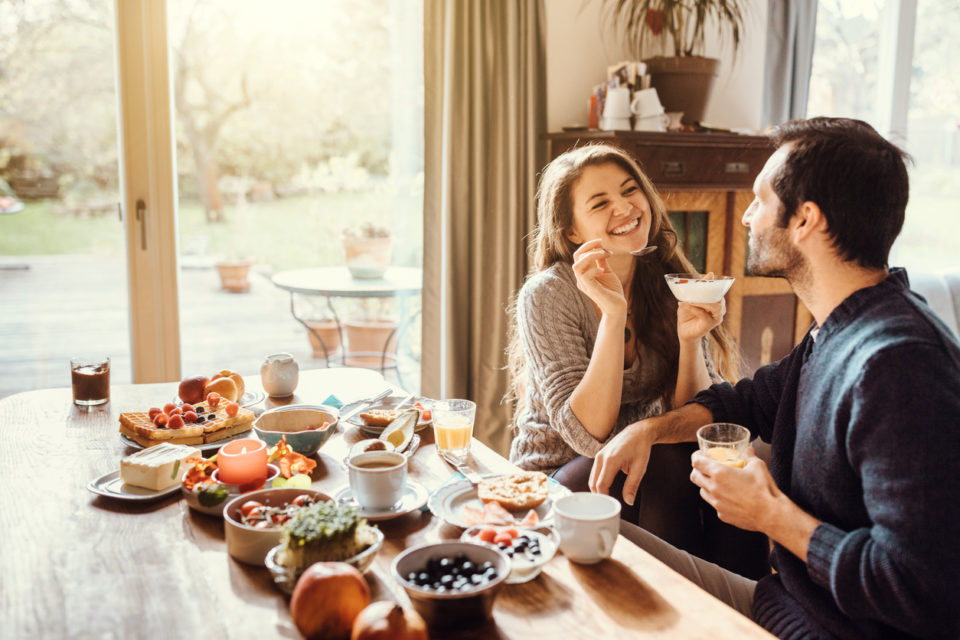 Your family probably participates in the standard Thanksgiving traditions, such as gobbling up turkey and watching football. Those traditions are a big part of the holiday experience, but you don't have to stop there. You can incorporate some unique traditions into the holiday season. Check out some meaningful traditions you can enjoy this Thanksgiving and for many holidays to come.
Give Back to the Community
You can create a tradition centered on service by volunteering as a family around Thanksgiving. From feeding the hungry to cleaning out your closets and donating clothing, you can do a lot of good this holiday season. You can even spend some time at a local animal shelter.
With so many ways to give back, think about what's important to your family. Who would you like to help? After answering that question, you can find the ideal volunteer opportunity for your crew.
Start the Day With a Special Breakfast
You can start Thanksgiving off on the right foot by having a special breakfast with your family. For instance, you can whip up some pancakes on Thanksgiving morning for your family to enjoy before you have to start getting ready for the big meal. Just make sure you eat breakfast early so you'll still have room for turkey, stuffing, and all the fixings.
Start a Family Gratitude Journal
Thanksgiving is a time to express gratitude for all the important, wonderful things in your life. Instead of just stating what you're thankful for, create a family gratitude journal.
First, grab a blank notebook or journal and bring it to the Thanksgiving table. Then write down something you're grateful for and pass it to the next person. If your little ones cannot write yet, ask them what they're thankful for and write it down. Then bring the same journal out next year and repeat the process. This journal will be a wonderful keepsake for your family.
You might also like: Drive Confidently With A Vehicle First Aid Kit
Turn Gratitude Into a Game
You can even turn your family's gratitude into a game. Grab a mason jar and pass out small pieces of paper. Then have each person write something they're grateful for on the paper, fold it, and drop it in the jar. After all the notes are in the jar, pull out a piece of paper, read it aloud, and have everyone guess who wrote it. You can keep score to see who is the most tuned into the family's thoughts and feelings. When you're done, hang onto those slips of paper so that you can look at them later. It'll be nice to look back on those notes years down the road.
Starting a new tradition will bring your family even closer together. Pick one try this season. Then keep it in mind so you can incorporate it next year as well. Before long, your new tradition will become second nature.