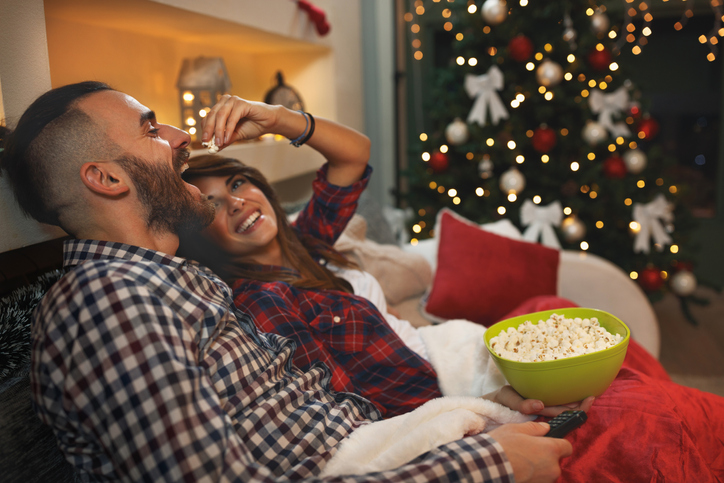 In addition to home-baked goods, presents under the tree, and beautiful decorations, you can't fully enjoy Christmas without watching a holiday movie. To get into the holiday spirit, you can invite family members or friends over to watch a great movie. However, you can also snuggle up on the couch with someone special.
Here are 10 Christmas movies that'll never grow old, ranked from 1 to 10.
1.      It's a Wonderful Life
Although released in 1946, It's a Wonderful Life remains a classic holiday movie. As a depressed individual, George Bailey, played by Jimmy Stewart, meets an angel that allows him to see a recap of his life. As a sweet and emotional film created around the holidays, it's an excellent choice.
2.      A Christmas Carol
Here's another iconic Christmas movie. The animated version came out in 2009. It includes favorite characters such as Ebenezer Scrooge and the three Ghosts of Christmas. The storyline takes viewers through an incredible journey. Both adults and kids love this holiday movie.
3.      Home Alone
Home Alone is hard to beat. After all, it's a classic. This 1990 film tells the story of Keven McCallister, played by Macaulay Culkin, who accidentally gets left behind while the rest of his family goes on vacation. After meeting two scraggly men, Kevin's life gets turned upside down. Both Home Alone and Home Alone 2 are awesome holiday movies.
4.      Elf
Elf hit theaters in 2003, but it's still one of the most-watched movies during the Christmas season. It's a perfect combination of emotions and magic. Buddy, played by Will Ferrell, grew up as an elf. However, he decides he wants to meet his biological father. So, he heads to New York, where he gets himself into a lot of unique situations. If you have children, add Elf to your list of movies to watch.
5.      The Santa Clause
This 1994 holiday movie features Tim Allen, who takes over for the real Santa Clause after he falls off a roof. Throughout the movie, you'll enjoy a lot of funny antics that'll keep you and others laughing.
6.      Miracle on 34th Street
While this first came out in 1947, Miracle on 34th Street is an outstanding movie that'll get you in the holiday spirit. The story is about Kris Kringle as he goes through the court system to prove he's who he says he is. This film is positive and pure.
7.      While You Were Sleeping
It's hard to forget this 1995 movie starring Sandra Bullock. As a romantic comedy, it's an ideal choice for you and your significant other. However, anyone would enjoy watching this film. You'll watch as Bullock's character falls in love with her charming fiancé's brother.
8.      The Lemon Drop Kid
This classic Bob Hope movie debuted in 1951. In the film, Hope's character messes with the wrong people over horse racing. He finds himself $10,000 in debt, money he must repay by Christmas Eve. Not only does he learn a valuable lesson but delivers a stellar performance.
9.      The Preacher's Wife
Typically, Denzel Washington plays rough and tough characters. However, in this Christmas movie, he brings out the comic relief. Washington plays a delightful angel named Dudley. His goal is to rekindle a marriage between Whitney Houston and Courtney B Vance's characters. While Houston's character plays a singer in the church choir, Vance's character is the preacher.
You might also like: Bake Christmas Cookies With Your Kids
10.  White Christmas
Filled with many wonderful musical sequences performed by Bing Crosby and Rosemary Clooney, this 1954 holiday movie is another great option. Although it's not everyone's favorite, White Christmas offers a variety of plots, characters, and dialog that make it interesting.
Disclaimer: The stock image is being used for illustrative purposes only, and it is not a direct representation of the business, recipe, or activity listed. Any person depicted in the stock image is a model.