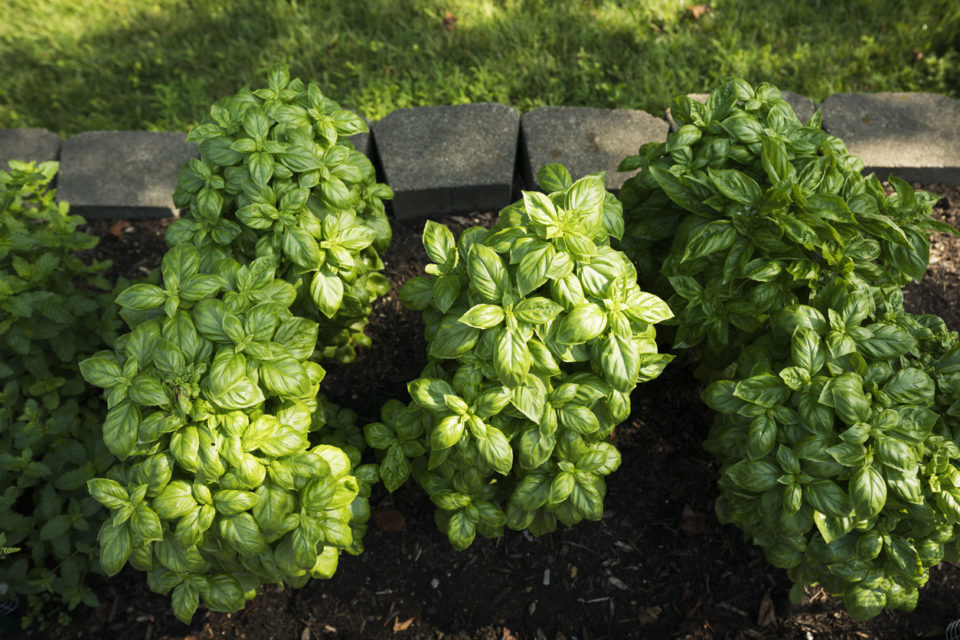 Herbs endure a lot of roles. They add much-needed flavor to your favorite dishes, and they're a necessity to make various herbal teas. Herbs are also used in perfumes, candles, and other items. Instead of buying herbs at the store, you can grow your own at home. North Carolina gets lots of sunshine each year, making it a great place to grow herbs. Are you unsure of where to start? Let's look at some of the top herbs to grow in North Carolina.
Sweet Basil
Do you eat a lot of soup and pasta? If so, consider adding sweet basil to your garden. Make sure you have plenty of room since a basil plant can grow up to 12 inches wide and a whopping 24 inches tall. You'll want to pinch back the stem when the plant is about 6 inches tall. By doing this, it will make more leaves, which means you'll have more basil to use in the kitchen.
Rosemary
If you like to make stews and bread, add rosemary to your garden. Rosemary is a perennial plant and can grow up to 6 feet tall. This might be an herb, but it's an exceptionally beautiful plant as well. It grows mounds that look like bushes, creating a lovely focal point for a garden. Many people add rosemary plants to their walkways to enhance the look of the landscaping. Make sure you choose a place where it will receive full sun. Also, you'll need to prune it each fall.
Thyme
Do you find yourself eating lots of soups and sauces, and maybe you want to make potpourri? If any of those three things appeal to you, thyme will be an excellent addition to your garden. This perennial plant can grow up to 12 inches wide and 8 inches tall. Consider growing the herb along your garden path, between the stepping stones. It creeps and drapes and looks great on the walkway. Keep in mind that thyme can attract bumblebees, though. Bees are an important part of the ecosystem, but you might not want them right by your front door.
You might also like: How To Clean Out Your Closet
Sage
Do you love fatty meats and stuffing? You can add some extra flavor to them with sage. Sage, a perennial plant, can grow up to 12 inches wide and 18 inches tall and last for years. The spike-like flowers are colorful and attract butterflies and hummingbirds. This plant is also quite aromatic, so you'll add a pleasant scent to your garden when you grow it.
These herbs will help you get more creative in the kitchen. Once you have fresh herbs, you can begin trying new dishes or spicing up your existing ones. You'll quickly discover that a dash of herbs enhances all of your dishes.
Disclaimer: The stock image is being used for illustrative purposes only, and it is not a direct representation of the business, recipe, or activity listed. Any person depicted in the stock image is a model.