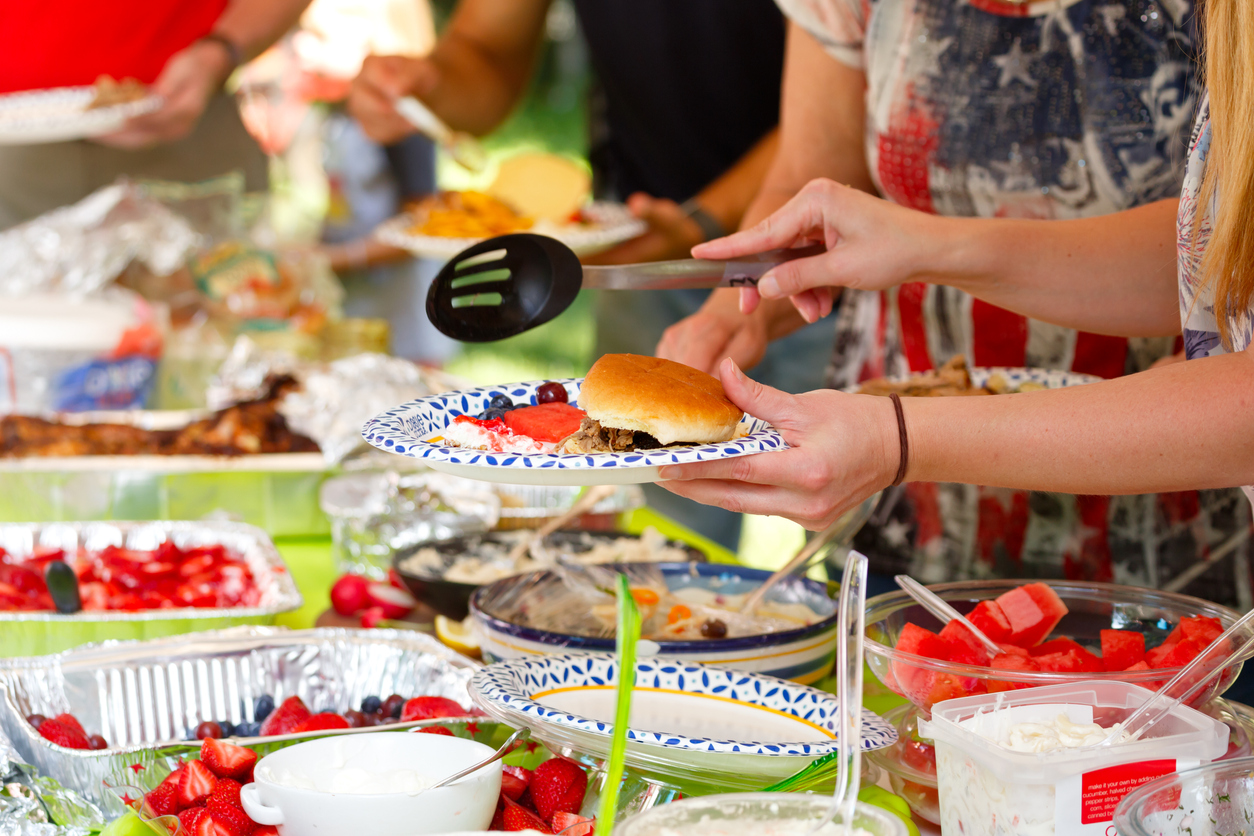 Celebrated the first Monday in September, Labor Day is about recognizing the economic and social achievements of workers in America. Observed annually, it's a time when families and friends get together, usually for a backyard barbecue. It doesn't matter if you host a small or large gathering. There'll be an abundance of leftover food. Even after people take plates home, you'll still have more stuff than you know what to do with, until now.
Don't Throw Anything Out
Never throw food away from your Labor Day cookout. Instead, you can reinvent the leftovers, turning them into yummy new dishes. This is a great way to avoid wasting food while, at the same time, serving your family meals they'll brag about. If you don't tell them, they won't even know they're dining on Labor Day leftovers.
New Creations With Steak
It's hard to believe you'd have any steak leftover from your Labor Day cookout, but stranger things have happened. If you do, here is a great suggestion. Remember, reheating steak isn't the easiest thing to do because of its fiber content. However, if you cut the meat into thin strips, it's ideal for fajitas and tacos. You can also add it to a hearty salad made of various greens, apples, strawberries, and walnuts. Then, drizzle raspberry vinegar dressing on top.
Refined Chicken
A lot of people grill chicken over the Labor Day weekend, so you'll probably have quite a bit left over. The biggest challenge is keeping the cooked chicken moist. For that reason, you don't want to serve big chucks. Instead, you can slice it thin or shred it. Like steak, leftover chicken is fantastic in tacos, fajitas, and salads. Another option, use it to make breakfast or dinner burritos.
What to Do With Grilled Sausage Labor Day Leftovers
At first, this one might stump you, but there are ways to reinvest this meat as well. Perhaps the most popular option is to include it in different breakfast foods. For instance, chopped-up grilled sausage works great in omelets, frittatas, burritos, and scrambles. It's so good that your family asks for it over and over again.
Coleslaw
Labor Day leftovers include more than just meat. Take coleslaw, for example, which is a popular dish for this holiday. Even when refrigerating it, coleslaw can become runny. Simply skim off the excess liquid and use it as a topper for fish tacos. Here's another tip. Depending on how you want to reinvent it, you can always add different spices. In the case of fish tacos, sprinkle in some cumin, cilantro, and a good squeeze of lime.
You might also like: Tee Off At These Goldsboro Golf Courses
Dessert
That's right. You can also reinvent various desserts served at your cookout. Say you ended up with half of a cherry pie. One suggestion is to crumble it up and use it to top homemade cinnamon rolls. You could also heat it and serve it with ice cream. No matter what people bring to your next Labor Day gathering, you can find endless ways to turn leftovers into delicious and new dishes.
Disclaimer: The stock image is being used for illustrative purposes only, and it is not a direct representation of the business, recipe, or activity listed. Any person depicted in the stock image is a model.