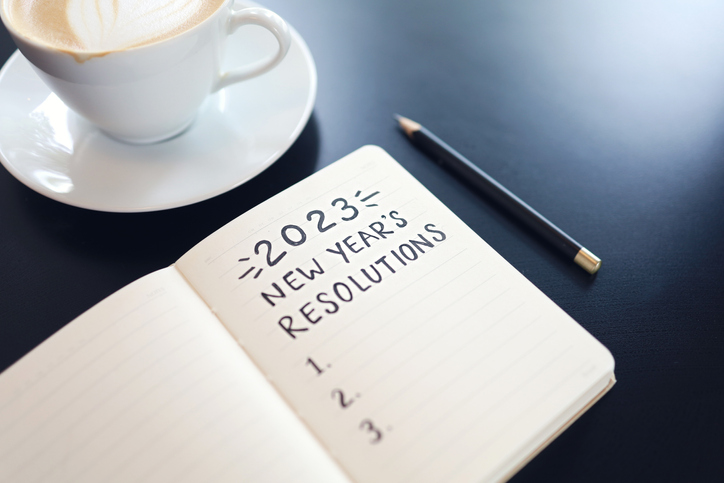 While some people have no problem coming up with a list of 2023 New Year's resolutions, you might find this a daunting task. If you want to accomplish several things, try to focus on just one or two. To help you get started, consider these examples of great resolutions.
Remember, these are just a few recommendations. When it comes to your 2023 New Year's resolutions, the sky's the limit.
Job Opportunities
Are you unhappy with your job? Do you wish you could put your skills to better use? If you answered yes, then perhaps it's time to consider other opportunities. Now, that could entail working toward a promotion with your current employer. However, it might also mean working for a different company. In addition, you might consider an entirely different career path.
Start a Business
If you've always dreamed of owning a business, make that your 2023 New Year's resolution. Begin to research what it'll take to accomplish your goal. In addition, network with other business owners, preferably those in the same line of work. With hard work, you can bring your dream to fruition.
Go Back to School
You're never too old to learn. So, whether you want a different career or to enhance your knowledge on a specific topic, go back to school. The great thing about attending college today is you can complete required courses online. Also, instead of taking out a student loan, research Pell grants and scholarships.
Get Organized
It's frustrating to go through daily life as an unorganized person. However, millions of people do it. Rather than stumble, buy a good planner. If you remain diligent in keeping up with your schedule, you'll discover that you have more time and less frustration.
Start a Project
Why not start a project for your 2023 New Year's resolution? This can be almost anything. For instance, you could try your hand at making a wooden table. Then again, you could learn how to make a stained-glass window. Beyond hobbies, a project can consist of starting a non-profit organization or tutoring students.
Read More
With thousands and thousands of books, it's hard to choose just one or two to read. For your resolution, you don't need to finish a certain number of books. Instead, try to read more. Along with soft and hardbacks, you can always listen to audible books on your drive to work or while jogging.
Focus on Self-Care
Especially if you have a family, it's hard to find time to pamper yourself. Even so, you should. For the upcoming year, be sure to schedule time for self-care. Whether that's an occasional massage, meditation, or even a bubble bath at home, you'll feel better.
You might also like: What Are Oil Additives And What Do They Do?
Volunteer
Currently, many businesses don't have adequate staff. As a result, they gladly welcome volunteers. For this, you can choose any type of business. That includes hospitals, restaurants, retail stores, doggie daycares, and more. Not only will you achieve self-gratification, but you're also helping out an organization within your community.
Disclaimer: The stock image is being used for illustrative purposes only, and it is not a direct representation of the business, recipe, or activity listed. Any person depicted in the stock image is a model.