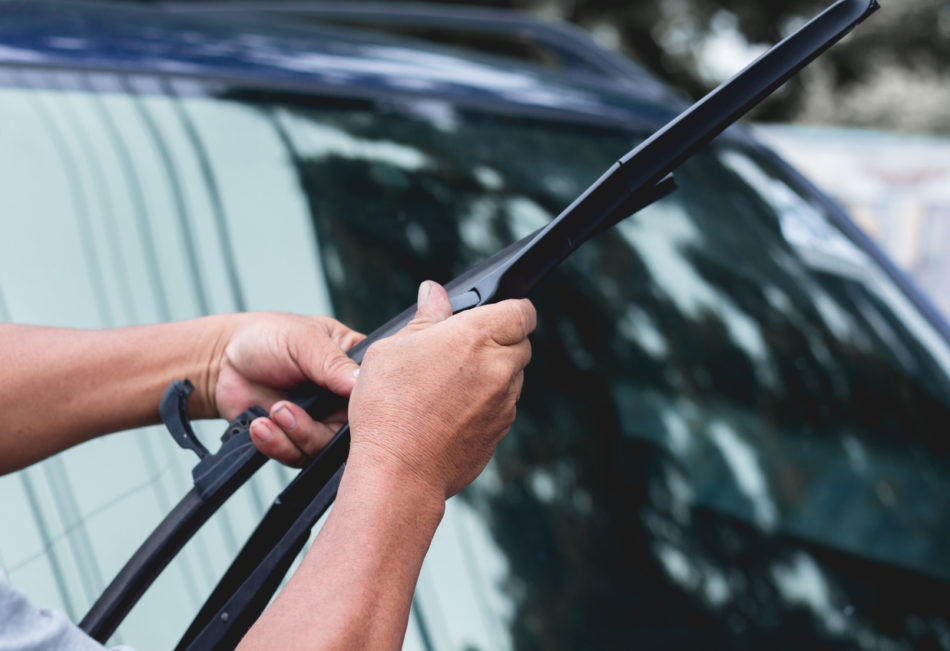 It's getting close to the end of summer, which means it's time to prepare for fall. Check out 10 things you need to do to get your vehicle ready for the next season.
1.      Check Your Vehicle's Fluids
Your car's fluids perform numerous functions, including lubricating components and preventing overheating. Checking the fluids is a part of regular vehicle maintenance. Pop the hood and check the fluids, including the coolant, oil, and brake fluid.
2.      Make Sure the Tires are Road Ready
Your tires impact your vehicle's handling, braking, fuel efficiency, and more. Thus, you should check them to make sure they're ready for fall. First, inspect the tread to see if you need to replace your tires. Next, use a tire pressure gauge to check the pressure, and add air if needed.
3.      Check the Brake Pads
When you're getting your car ready for fall, you should also inspect the brake pads. If the friction material is 4 millimeters or less, you need to get your brake pads replaced. Also, you might need new rotors, so have a mechanic inspect your vehicle.
4.      Check the Exterior Lights
It's a good idea to make sure all the exterior lights work as you get your car ready for fall. Ask a friend or family member to stand outside the car and check the reverse and brake lights. Also, test the headlights.
5.      Inspect the Wiper Blades
You'll likely encounter lots of rain this fall, so make sure your wiper blades are up to the challenge. First, use the car's windshield washer fluid to clean the windshield. Then inspect the windshield. It should be clean and free of streaks. If it isn't, you need to replace your wiper blades.
6.      Check the Heater
It will get cold over the winter, so you want to make sure your heat is working. Go out to your car in the early morning, before the temperature has heated up, to test the heater. Then turn it on and see if it's blowing hot air. If it's cold, you could have a problem with your heater core, water pump, or thermostat. You'll want to fix the issue before the first cold snap arrives.
7.      Take Care of Any Existing Problems
Do you have any issues that you've been putting off? Now is a great time to address them. If you keep putting them off, you could end up with an expensive repair. Plus, you might get stranded on the side of the road if you don't fix outstanding issues.
8.      Catch Up on Overdue Maintenance Tasks
Take some time to flip through your owner's manual, checking for outstanding maintenance tasks. If you discover you're behind on some tasks, handle them now.
9.      Get Seasonal Accessories
You can also prepare your vehicle by getting some accessories. For instance, if you don't have car mats, consider getting them now. Then, if it snows, you won't have to worry about tracking road salt and slush into your car.
You might also like: Get Your Gear From Bicycle World In Goldsboro
10. Properly Store Cars and Motorcycles You Won't Use
Do you have a classic car or motorcycle you take out in the summer but put away in fall? If so, make sure that you store it properly. The garage is an excellent storage spot. However, if that's not an option, you need to invest in a car or motorcycle storage cover.
Do you need help getting your car ready for fall? If that's the case, the Certified Service Center at Doug Henry Buick GMC in Goldsboro, North Carolina, can get your car in tip-top shape.
What if your car is past its prime, and you're ready for an upgrade? Then we can help you find new wheels. With new and pre-owned Buicks and GMCs, it's easy to find the right vehicle when you shop with us.
Disclaimer: The stock image is being used for illustrative purposes only, and it is not a direct representation of the business, recipe, or activity listed. Any person depicted in the stock image is a model.