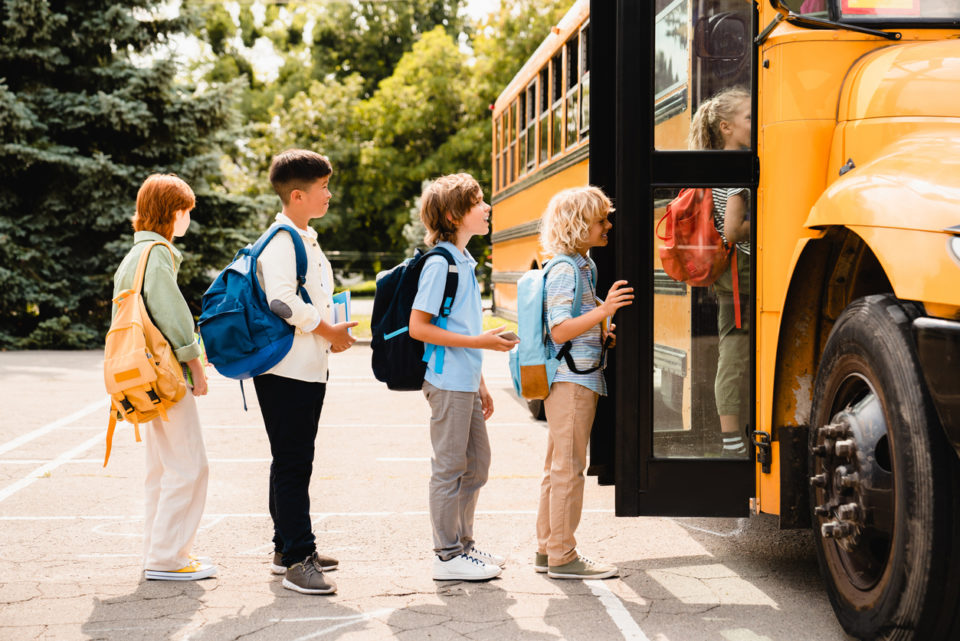 Many children will return to school soon, and some will be going for the first time. The very first day of school for a child can be an anxious time for both the parents and the child. However, there are some ways to make the process easier for everyone involved. Here's what you can expect when you're sending your first child to school for the first time.
Prepare for Success
In the days and weeks leading up to the first day of school, it can be helpful to start an evening routine that will help everyone get to bed on time. Remember, younger children do best when they've gotten between 10 and 13 hours of sleep during the night. In the evening, establish when bath time will be, and encourage quieter play or reading before it's time to settle in for the night. And if you begin practicing a school night routine ahead of time, it won't feel stressful or unusual when the night before the first day comes.
Talk About What Will Happen
Avoid being overly positive or negative when your kid asks about how the first day will go. Instead, talk about what they can expect. For example, you could describe what the school room may look like if they haven't already seen it. You can also talk about the types of activities they might do in the classroom. And take a moment to listen to their fears and concerns without dismissing them. Your child might only need a little reassurance.
Read All About it
There are many books available that talk about the first day of school. Reading some of these books for your child in the weeks before school starts can help them get used to the idea and visualize what it might look like. In addition, reading books about it can prompt them to ask questions, giving you a chance to help them better understand how their own first day might go.
You might also like: 4 Easy Summer Snack Recipes
Talk it Out
The first day and first week of school are usually very exciting. But eventually, the excitement can wear off for some kids, and they decide they don't want to return anymore. Talking about how school is going and what they like about it can help keep them engaged and feeling like their feelings matter. In addition, asking simple questions can help you troubleshoot any issues before they become bigger.
Whether you remember your own first day of school or not, it's a good idea to prepare your child—and yourself—for the momentous first day of school. Knowing what to expect can help your child feel better equipped and have more positive outcomes.
Disclaimer: The stock image is being used for illustrative purposes only, and it is not a direct representation of the business, recipe, or activity listed. Any person depicted in the stock image is a model.