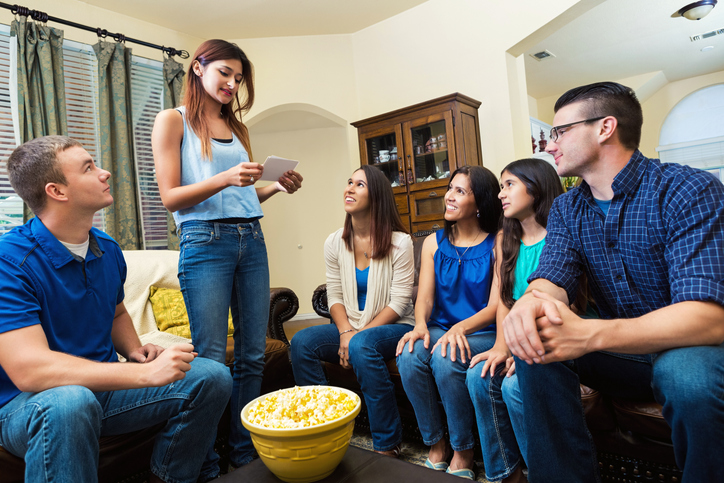 Thanksgiving is one of the most popular holidays on the calendar. It's easy to see why. Who doesn't like getting together with family and friends to enjoy the biggest feast of the year? However, there's much more you can do on this day than eat turkey, mashed potatoes, and stuffing. Leading up to and during the holiday, plan some fun activities. There are options for everyone in your family, regardless of your kids' ages.
Trivia Games
While waiting for the turkey to bake, you can sit around the living room and play a Thanksgiving trivia game. The questions can revolve around the history of the holiday, Thanksgiving traditions, or whatever you'd like centered on this big day. Moreover, you can even write down the questions and answers on Thanksgiving-themed cards. You can make the game serious by keeping score. Or, feel free to be less formal.
Pin the Tail on the Turkey
Just about everyone is familiar with the classic Pin the Tail on the Donkey game that is so popular at parties. Therefore, at Thanksgiving time, play this fun variation. Though it's geared toward kids, people of all ages can enjoy it. You can purchase or make a picture of a turkey and cut out some tail feathers for the game. Don't forget the blindfold, either.
Gratitude Game
Of course, this holiday should focus on being grateful for the things you have. One way to reflect on these things is to turn them into a game. Make cards with statements such as, "Name someone you are grateful for" or "Name a place you are grateful for." The sky's the limit on what you can include. Put a color by each of these statements. Then give participants some M&Ms. Once the players answer a statement on the card, they can put a corresponding M&M by the appropriate-colored item.
You might also like: How To Deal With Less Sunlight This Fall
The Name Game
This has become a favorite game to play at gatherings. Moreover, it's perfect for Thanksgiving when you're sure to have a house full of guests. With this game, you write down the names of famous people, family members, or other people you know. Give everyone a car to attach to their forehead so the person cannot see the name. Then the person goes around the room asking for clues to help them guess what name is on the card. Furthermore, this is a great way to get people to interact and have fun together.
Play a few of these games this Thanksgiving. You can modify them as you need to accommodate ages and other situations. Your Thanksgiving can be one you soon won't forget when you include these activities in your day.
Disclaimer: The stock image is being used for illustrative purposes only, and it is not a direct representation of the business, recipe, or activity listed. Any person depicted in the stock image is a model.