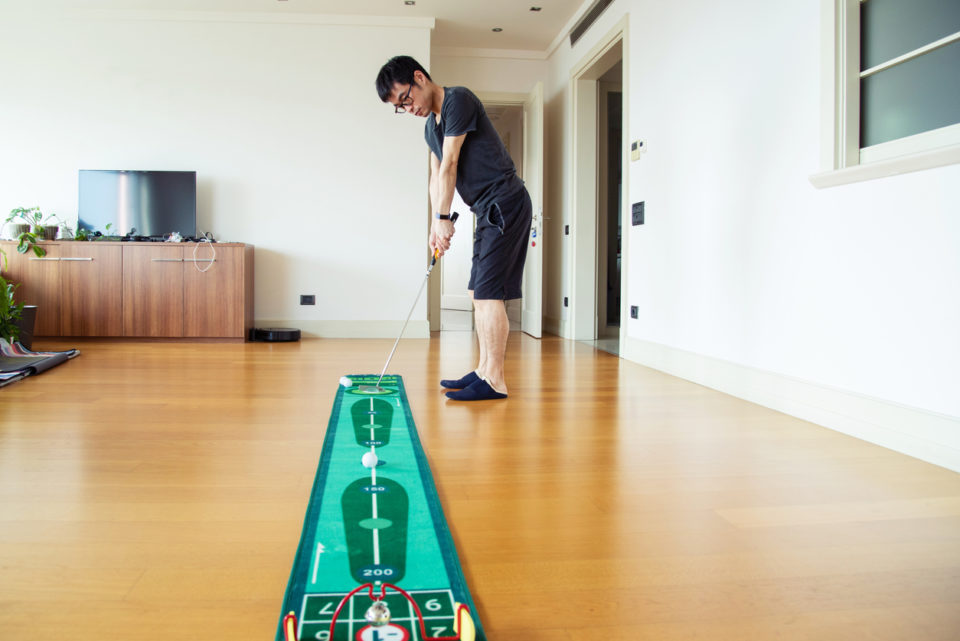 Looking for a fun at-home activity this spring? Make your own DIY mini putt-putt course! From something as simple as a putting mat to an elaborate backyard setup, the possibilities are limitless!
Decide On a Theme
What will the theme of your home putt-putt course be? Choosing a theme before you construct anything is a wise choice because you'll save time, effort, materials, and money if you have a plan going into the next steps. The theme could be as simple as backyard bbq to something as elaborate as vintage carnival – your imagination is truly the limit! When thinking of your theme, consider what materials you already have and what materials you will need, and let this guide your final decision. Anything from spare tires to recycled plastic bottles and even stuffed animals can make great obstacles.
Make a Rough Draft
Especially if you've never made anything like this, you'll probably need a few rough drafts to get it right. After all, you want the course to be challenging while still remaining fun and playful. Don't be afraid to move obstacles around, add obstacles, or reinvent a hole entirely. After a few tries, you'll have a course that is fun for the whole family!
Get the Kids Involved
This project is perfect for kids of all ages! It lets them help and be involved because most of the "construction" will be simple and kid-friendly. As you're tweaking the course, have the kids test it out a few times to make sure that they are having a good time, too!
You might also like: Spring Treats That Will Take Your Taste Buds To Another Level
Let the Rules Slide
Sure, there are rules to real putt-putt, but they don't need to apply at home. More than anything, your DIY course should be a fun family activity that gets everyone outside to have a good time, so leniency on the rules of strokes and putts will be very much appreciated!
Disclaimer: The stock image is being used for illustrative purposes only, and it is not a direct representation of the business, recipe, or activity listed. Any person depicted in the stock image is a model.