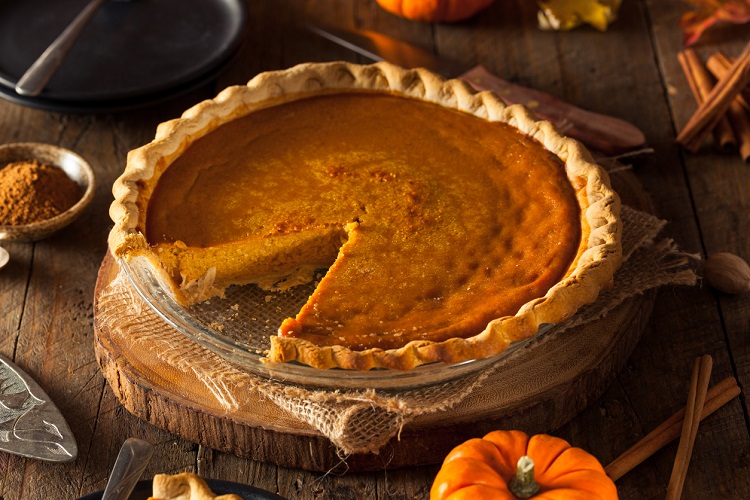 Many people look for comfort foods as the weather grows cooler and the leaves begin to fall. One popular dish that most people automatically associate with fall is pumpkin pie. Fortunately, this pie is easy to make. Enjoy a tasty pumpkin pie at home with this simple recipe.
Should You Use Canned or Homemade Pumpkin Puree?
Making a pie from scratch can be satisfying and delicious. But sometimes, there just isn't time to create all the ingredients. To make the pumpkin puree from scratch, you'll need a sugar pumpkin. Preheat your oven to 350℉. Then, slice it in half and remove the seeds. Next, bake with the cut sides down on a lined baking sheet for at least an hour. Finally, let the pumpkin halves cool, then scoop out the inside flesh.
What About a Pie Crust From Scratch?
If you want to make a winning pie crust from scratch, there are many great pie crust recipes, including some that use sour cream. However, if you don't have much time, there's nothing wrong with using frozen crusts. But the filling from this recipe will probably fill up two store-bought crusts, so you'll need to divide it.
Let's Make a Pumpkin Pie
First, make sure your pie crust is frozen before filling it. Then move your oven rack to the lower third, and preheat to 425℉. Next, beat two large eggs and one egg yolk and add a third of a cup of white sugar and half a cup of packed brown sugar. Of course, you can add spices individually or use three and a half teaspoons of pumpkin pie spice. Also, add half a teaspoon of salt and lemon zest for a brighter flavor. Add a 15-ounce can of pumpkin puree or your sugar pumpkin. Finally, stir in one and a half cups of heavy cream.
Now, pour your pie filling into your crust and pop it into the oven for 15 minutes. After that, lower your oven to 350℉ and continue baking. If you have made a deep dish pie crust, you'll need to bake it another 50–60 minutes. If you are using premade crusts, then bake for 35–45 more minutes.
You might also like: Guide For A Fun Fall Scavenger Hunt
Enjoy Your Pie
You'll know your pie is done when the filling is barely jiggly in the center. Of course, waiting is the hard part. Let your pie cool on a wire rack for two hours before serving. And the perfect companion to pumpkin pie is sweet and light whipped cream. However, if you are making a pie ahead of time for a later event, tightly wrap the cooled pie, and you can freeze it for one month. Then, defrost overnight in the fridge so it'll be ready to serve the next day. Enjoy your pie!
Disclaimer: The stock image is being used for illustrative purposes only, and it is not a direct representation of the business, recipe, or activity listed. Any person depicted in the stock image is a model.