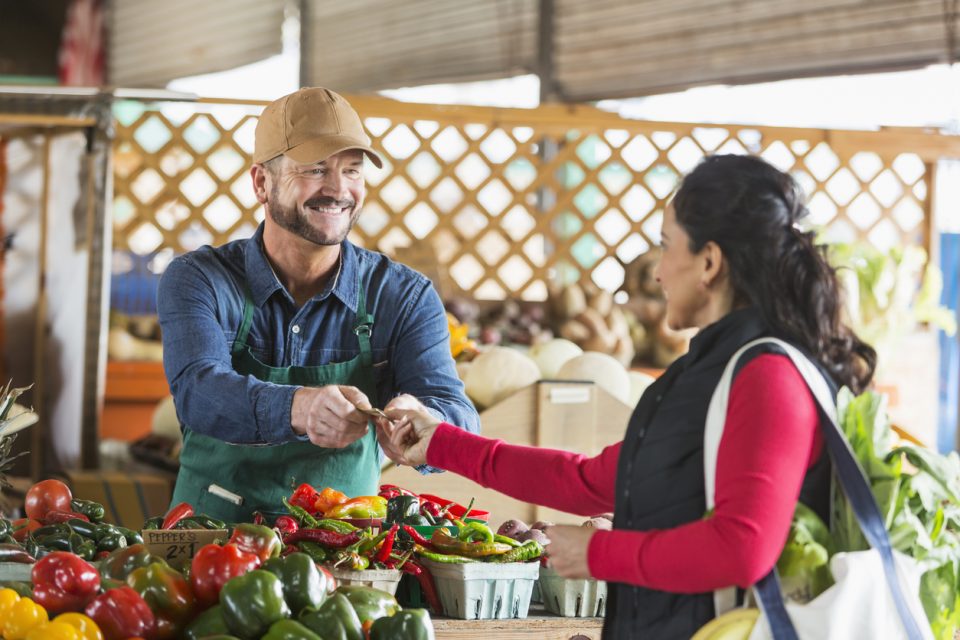 If you are like most people who live in the area, you probably buy all your groceries from the local grocery store. That may be the easiest way to get the food you need for the week, but is it really the best way to go about your food shopping? If you want fresher produce and a more connected shopping experience, you should head to the Farm Credit Farmers Market instead. This is the ideal way to find produce and other foods if you want to switch things up and break your grocery store routine. The farmers market is open every Thursday from 1 p.m. to 5 p.m., so make sure you stop by to see what you can find. Now, check out some tips that will help you make the most out of your farmers market shopping experience.
Bring Cash
At many farmers market stands, you can use a credit card to pay for your purchases. However, that may not be the case for everything you want to buy. That's why it's in your best interest to bring some cash with you. Therefore, even if a particular vendor doesn't take a card, you can still pay for what you want. It also speeds up the buying process, so if you are in a hurry, you can get what you need and be on your way.
Bring Your Own Bags
If you plan on buying more than a few items and want to carry them with you when you go home, it's a good idea to bring your own bags along with you. First of all, this will reduce your need to use plastic, which is great for the environment. But also, bags that you bring with you can often handle more weight, so you'll be able to buy everything you need without worrying that your bag may break.
You might also like: Take The Family To The North Carolina Aquarium At Pine Knoll Shores
Try Something New
When you buy food from a grocery store, you probably stick to much of the same produce and products week after week. But when you do your shopping at a farmers market, you'll most likely come across foods that you wouldn't normally eat. It's fun to break the routine and try something new, so be open to new flavors when you go shopping.
Buying fresh, local produce is an ideal way to connect with your community and get some amazing food in the process. Next time you need to restock your kitchen, consider buying your food from the Farm Credit Farmer's Market located in Goldsboro, North Carolina.
Disclaimer: The stock image is being used for illustrative purposes only, and it is not a direct representation of the business, recipe, or activity listed. Any person depicted in the stock image is a model.